Dentist Open Friday in Evans, GA!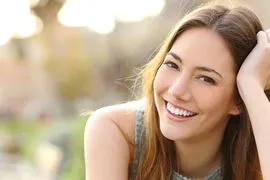 Finding a dentist open on Friday isn't always easy. Unfortunately, the end of the week seems to be the time a toothache suddenly develops or you crack a crown. Dr. Scott Wingard and Dr. Caleb Morris of Summerville Family and Cosmetic Dentistry in Evans, GA, know you can't control when trouble strikes. That's why they offer Friday hours every week of the month. They explain what you can expect when you visit their office.
Services to help you feel comfortable
We understand that visiting the dentist may make you feel a little anxious. During your visit, we want to ensure that you're as comfortable as possible. In addition to offering local anesthetics, we also offer sedation options that control pain, while decreasing your stress and anxiety. During your treatment, you can snuggle up with a blanket and listen to music on an iPod or watch a program on cable TV.
A comprehensive examination
We schedule new patients who visit the Evans office for 1 1/2 hour visits. The visit gives you plenty of time to get to know the dentists and the staff and share any concerns you may have about your dental health. In addition to examining your teeth and mouth and discussing your previous dental procedures, we'll also ask questions about your medical history. These questions are particularly important, as some medical conditions can affect your oral health. For example, if you have diabetes or an immune system disorder, you may be more likely to develop gum disease.
The latest technology offers the best results
Keeping up with the latest dental advancements is a priority at Summerville Family and Cosmetic Dentistry. The practice was the first in the area to offer same-day crowns and also offers dental implants and Invisalign, an alternative to metal braces. You'll never have to wonder if you really need a procedure a dentist recommends when you visit our offices. We'll use an inter-oral camera to show you the problem and recommend a solution that will help you protect your dental health.
Would you like to visit a dentist who is open on Friday? Call Dr. Wingard and Dr. Morris of Summerville Family and Cosmetic Dentistry
at our Augusta, GA office at (706) 738-4723 or our Evans, GA office at (706) 250-2998!